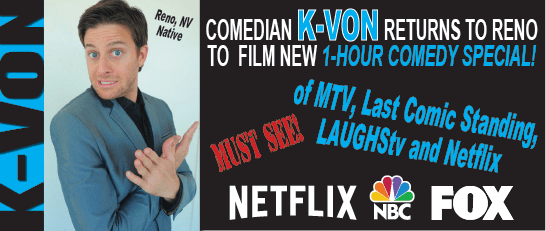 This mornings winner of MoreFM Morning Mindbender won a pair of tickets to put a smile into your weekend with Reno-Tahoe Comedy at  Pioneer Underground… "K-Von"  headlines Friday and Saturday, and we've got a pair of  tickets for the Saturday night 6:30 show!  Find out more at www.renotahoecomedy.com.  
Tune in tomorrow morning at 7:10 for your chance to win.  Here's today's question and answer.  
Question:   What is the most popular board game of all time?
Answer: Chess
Winner: Dennis Spiteri of Carson City.