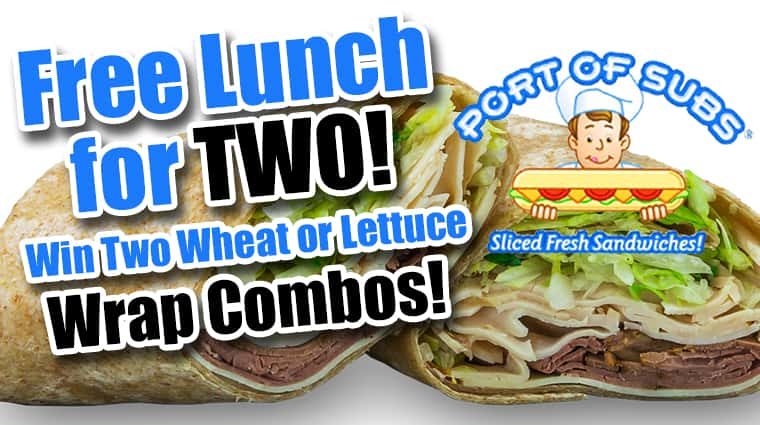 This morning's winner of the More FM Morning Mindbender won lunch for 2 with the Port of Subs Classic Wheat or Lettuce Wrap Combo, with chips and drinks.  For over 40 years the Port of Subs brand has become synonymous with quality sandwich making and superior customer service.
The unique taste comes from freshly sliced, top quality meats and cheeses, freshly baked breads and zesty dressings and spices.  Log onto Portofsubs.com to explore the menu and order online. 
Tune in tomorrow morning for your chance to win.  Here's today's question and answer.
Question:  11% of new parents say they have fallen asleep here. Where is it?
Answer:  In the Shower.
Winner:  Deric Nagata of Sparks.