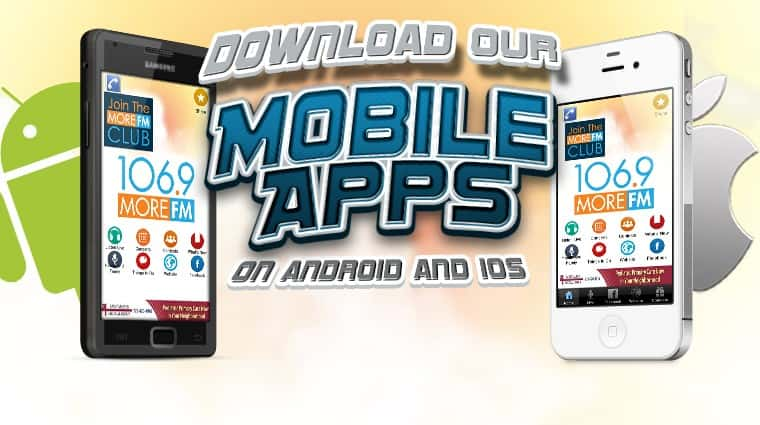 Get the Feel-Good button on your smartphone!
The 106-9 MoreFM mobile app is powered by ST. MARY'S REGIONAL MEDICAL CENTER in Reno!
Search MoreFM in the App Store or Google Play, and download the new MoreFM APP.
It's FREE!
Click here for the Apple iTunes link.
Click here for the Google Play Store link.