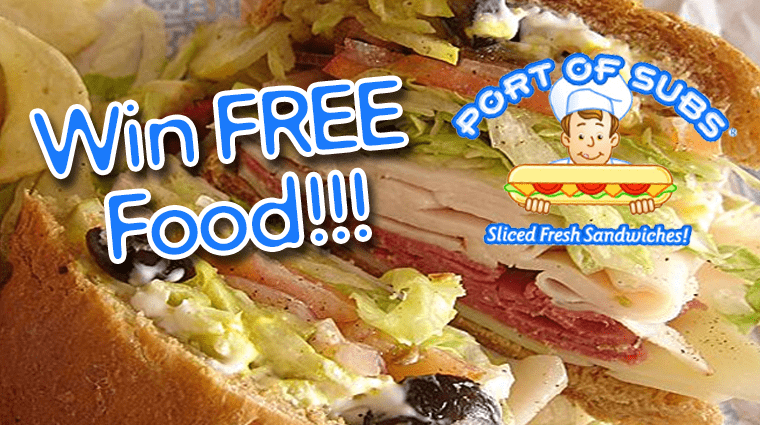 This morning's winner of the More FM Morning Mindbender won a 2 foot sub from Port of Subs.  Port of Subs' made-fresh-to-order sandwiches have unique tastes that come from freshly sliced, top quality meats and cheeses, freshly baked breads and zesty dressings and spices.
Order your Port of Subs meal at PortofSubs.com.  Tune in tomorrow morning at 7:10am for your chance to win.  Here's today's question and answer.
Question: The average American will use one of these 7 times in November. What?
Answer:  An ATM.
Winner:  Yvonne Cunningham of Sparks.