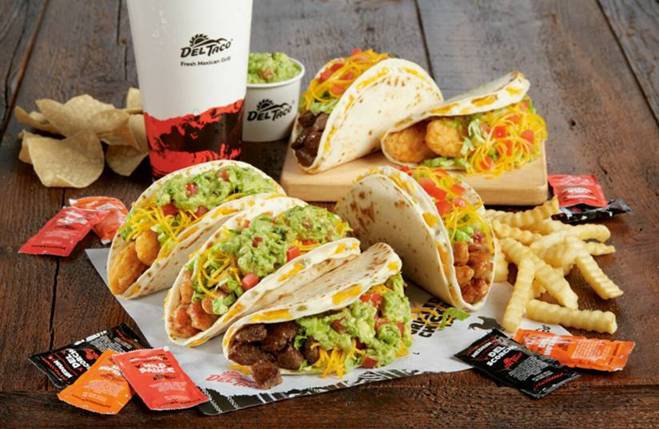 This morning's winner of the More FM Morning Mindbender won lunch for two from Del Taco, where you can try the NEW Stuffed Quesadilla Taco!
Two amazing items in one  impossibly gooey, cheesy experience–wrapped around three different taco flavors, Grilled Chicken, Crispy Chicken or Carne Asada!  AND there's the option to get them "Guac'd Up" with fresh house-made guacamole…at  Del Taco!
Learn more about the new Stuffed Quesadilla Taco at DelTaco.com.  Tune in Monday morning to find out what we're giving away and for your chance to win.  Here's today's question and answer.  
Question:  According to a new survey, 71% of people say Monday is the worst day of the week to do this. What?
Answer:  Go to the grocery store.
Winner:  Mark Koehler of Reno.