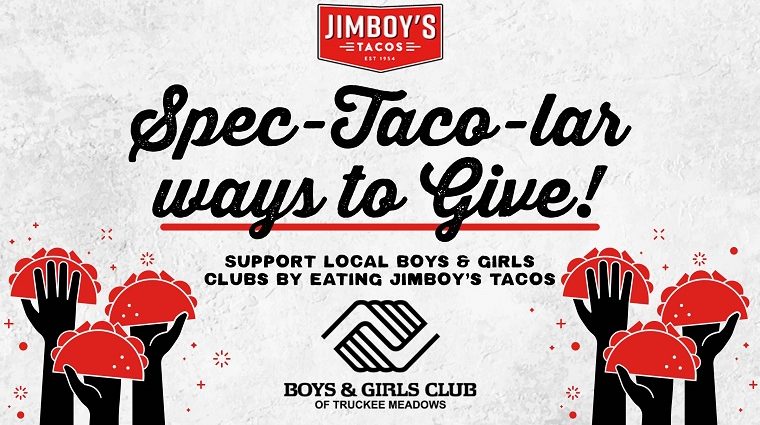 Lettuce tell you things we are grateful for: cheese, tacos and the opportunity to give back to the community!
Visit Jimboy's Tacos from November 16th through November 30th, and purchase a ground beef taco, and a portion of the proceeds, up to $5,000, will be donated to support our local Boys & Girls Club of Truckee Meadows in honor of Giving Tuesday.
Find a Jimboy's location at Jimboystacos.com!