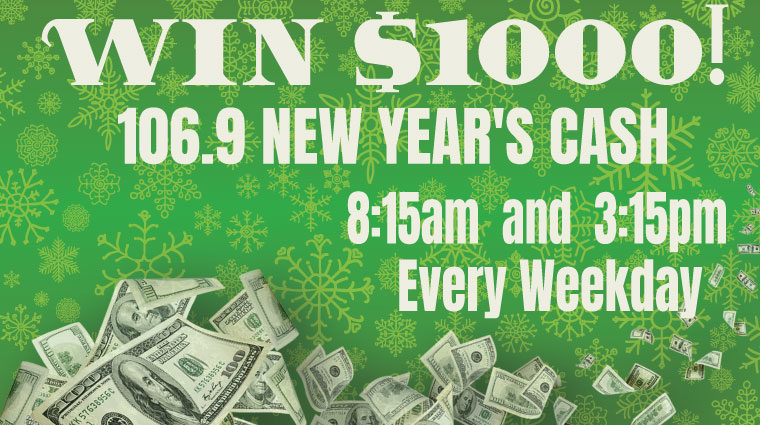 106.9 More FM wants you to get the New Year off to a PROSPEROUS start with "NEW YEAR'S CASH"!  We're kicking-off 2022 with your chance to be one of TWO $1000 winners every week!  Listen for the contest keyword weekdays at 8:15am and 3:15pm.  When you hear it, enter that word below for a chance at $1000 in this Nationwide Contest.
TWO $1000 winners will be chosen at random from all qualified weekly entries.  The more keywords you enter the better your chances of winning!  Share it with the family, the Credit Card company, or splurge on yourself!  Feeling good with More Music–and MORE MONEY–with 106.9 New Year's Cash!  
For complete rules, click here.