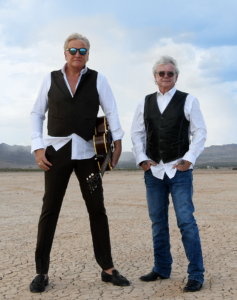 This morning's winner of the More FM Morning Mindbender won a pair of tickets to see Air Supply at the Grande Exposition Hall at Silver Legacy on Saturday, August 13th.
The Australian duo, Graham Russell and lead vocalist Russell Hitchcock, got their start in 1975, and scored huge hits since with "Lost in Love," "All Out of Love," "The One That You Love," "Sweet Dreams" and "Making Love Out Of Nothing At All." 
Tickets on-sale at Ticketmaster.com.  Tune in Monday morning to find out what we're giving away, and for your  chance to win!
Here's today's question and answer. 
Question:   This is the oldest continually held sporting event in the U.S. What?
Answer: The Kentucky Derby.
Winner: Deric Nagata of Sparks.